The presenter for this course is Mary Frost, D.C., M.B.A.
Completion of this course wil

l satisfy the Iowa requirement for 1 hour of Iowa laws and rules each biennial renewal period.
This course is for chiropractors who have renewed their license at least one time in Iowa.
Fee
State(s)
CE Hours
Activity Type
Accreditation(s)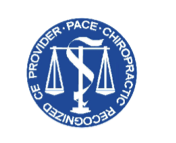 Welcome to Iowa Laws 1 Hour Renewal for the 2020-2022 Biennium. If you have renewed your Iowa license at least one time, this course will satisfy the Iowa Law requirement for renewal in 2022. This class consists of 5 modules which you will take in order. The modules consist of a video presentation, followed by a one question quiz. You will not be able to view the quiz until after you have watched the video.
Release Date:
Jan 1, 2021
Credit Expiration Date:
Dec 31, 2021
Release Date:
Jan 1, 2021
Credit Expiration Date:
Dec 31, 2021
Release Date:
Jan 1, 2021
Credit Expiration Date:
Dec 31, 2021
Release Date:
Jan 1, 2021
Credit Expiration Date:
Dec 31, 2021
Release Date:
Jan 1, 2021
Credit Expiration Date:
Dec 31, 2021
Speaker(s)/Author(s)
Release Date:
Jan 1, 2021
Credit Expiration Date:
Dec 31, 2021
CE Hours
1.00