Dr. Tracey Littrell presents this one-hour course on Sexual Harassment Prevention. Completion of this class will satisfy the new requirement that Illinois chiropractors complete at least one hour of sexual harassment prevention training annually.
Fee
State(s)
CE Hours
Activity Type
Accreditation(s)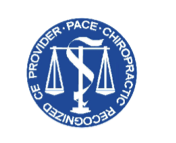 Welcome to Illinois State Sexual Harassment Prevention Training. This class consists of 5 modules which you will take in order. The modules consist of a video presentation, followed by a one question quiz. You will not be able to view the quiz until after you have watched the video.
This is a Palmer Online class.
If you have technical issues, please contact the
Continuing Education Department at 1-800-452-5032 or email at
continuinged@palmer.edu
.
While Palmer College of Chiropractic endeavors to bring diverse topics and viewpoints for continuing education options for Doctors of Chiropractic, the opinions of presenters do not necessarily represent the views of Palmer College.
Palmer College Continuing Education Department
Release Date:
Jan 1, 2021
Credit Expiration Date:
Dec 31, 2021
Release Date:
Jan 1, 2021
Credit Expiration Date:
Dec 31, 2021
Release Date:
Jan 1, 2021
Credit Expiration Date:
Dec 31, 2021
Release Date:
Jan 1, 2021
Credit Expiration Date:
Dec 31, 2021
Release Date:
Jan 1, 2021
Credit Expiration Date:
Dec 31, 2021
Speaker(s)/Author(s)
Tracey Littrell, D.C., DACBR, DACO
Release Date:
Jan 1, 2021
Credit Expiration Date:
Dec 31, 2021
CE Hours
1.00