Join Dr. Scott Munsterman for this two hour course on coding and documentation for a chiropractic practice. Dr. Munsterman will talk about recent updates and explain proper documentation. He will also use case studies to help the chiropractor better understand documentation guidelines.
ATTENTION FLORIDA LICENSED CHIROPRACTORS: Before you are able to enroll in a course, you must submit a copy of your photo ID to Palmer's CE department. Please send via email to continuinged@palmer.edu or fax to 563-884-5103.
Fee
State(s)
Alaska, Arizona, Colorado, Connecticut, Delaware, Florida, Idaho, Illinois, Indiana, Iowa, Kansas, Maine, Maryland, Massachusetts, Minnesota, Montana, Nebraska, Nevada, New Hampshire, New Jersey, North Carolina, North Dakota, Ohio, Oregon, Rhode Island, South Carolina, South Dakota, Tennessee, Utah, Vermont, Virginia, Washington, Wyoming
CE Hours
Activity Type
Accreditation(s)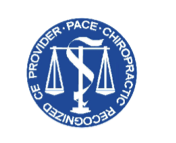 Welcome to
Guidelines to Documentations Standards
.
This is a two-hour class and consists of 10 modules which you will take in order. Each module contains a video presentation and a one-question quiz. You will not be able to view the quiz until after you have watched the video.
This is a Palmer Online class.
If you have technical issues, please contact the Continuing Education Department at 1-800-452-5032 or email at continuinged@palmer.edu.
While Palmer College of Chiropractic endeavors to bring diverse topics and viewpoints for continuing education options for Doctors of Chiropractic, the opinions of presenters do not necessarily represent the views of Palmer College.
Thank You,
Palmer College Continuing Education Department
*This presentation contains royalty free music from https://www.purple-planet.com/using-our-free-music
Release Date:
Jan 1, 2021
Credit Expiration Date:
Dec 31, 2021
Release Date:
Jan 1, 2021
Credit Expiration Date:
Dec 31, 2021
Release Date:
Jan 1, 2021
Credit Expiration Date:
Dec 31, 2021
Release Date:
Jan 1, 2021
Credit Expiration Date:
Dec 31, 2021
Release Date:
Jan 1, 2021
Credit Expiration Date:
Dec 31, 2021
Release Date:
Jan 1, 2021
Credit Expiration Date:
Dec 31, 2021
Release Date:
Jan 1, 2021
Credit Expiration Date:
Dec 31, 2021
Release Date:
Jan 1, 2021
Credit Expiration Date:
Dec 31, 2021
Release Date:
Jan 1, 2021
Credit Expiration Date:
Dec 31, 2021
Release Date:
Jan 1, 2021
Credit Expiration Date:
Dec 31, 2021
Speaker(s)/Author(s)
Release Date:
Jan 1, 2021
Credit Expiration Date:
Dec 31, 2021
CE Hours
2.00