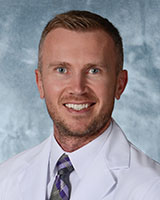 Dr.Jason Belcher presents this eight-hour training course. This training is the first step, and a requirement for healthcare providers who would like to be registered as a medical examiner. This course also includes a practice test. More information about the process of becoming a registered medical examiner can be found here: https://www.fmcsa.dot.gov/regulations/national-registry/national-registry-certified-medical-examiners-become-medical-examiner
Module 1 Outline
FMSCA

Background, mission, and goals

History

Role of medical examiner

QUIZ
Module 2 Outline
Medical examiner guidelines

Responsibilities and work environment of commercial motor vehicle operations
Identification and medical history of the driver

QUIZ
Module 3 Outline
Vision history and examination

Hearing history and examination

QUIZ
Module 4 Outline
Blood pressure and hypertension

QUIZ
Module Outline
Cardiovascular history and examination

QUIZ
Module 6 Outline
Respiratory history and examination

QUIZ
Module 7 Outline
Neurological history and examination

QUIZ
Module 8 Outline
Musculoskeletal history and examination

QUIZ
Module 9 Outline
Diabetes

Non-insulin dependent

Insulin dependent

Severe hypoglycemic reaction

QUIZ
Module 10 Outline
Psychological disorders

QUIZ
Module 11 Outline
Drug abuse

Alcoholism

QUIZ
Module 12 Outline
Medical examiner report form

QUIZ
Speaker(s)/Author(s)
CE Hours
8.00
Release Date:
Jan 1, 2022
Course Expiration Date:
Jan 31, 2023
Welcome to the
National Registry of Certified Medical DOT Examiner Training Course!
This is an
eight hour class
and consists of
12
modules
which you will take in order. Each module contains a video presentation, a quiz, and a note set for the module. You will need to open each topic in every module in order to log your time and complete the course. Please do not view incognito or download videos- this will stop the ability to track your time on the course and you will have to retake modules in order to satisfy time requirements. Once you have completed all activities and looked at each note set, you will have access to a practice test. Taking the practice test will be part of your activities and time on the test will be logged.
This ME training course conforms to FMCSA's training curriculum modules and topics on regulations and guidelines for conducting CMV driver medical examinations. FMCSA regulations and guidelines are reviewed regularly, and the training is updated as required. This course was last updated on February 26, 2021.
Each module contains a video presentation and a short quiz. You must view the video to completion prior to taking the quiz.
Notes and Practice test can be found under "Practice Test."
FOR HELP:
If you have technical issues, please contact the Continuing Education Department at 1-800-452-5032 or email at continuinged@palmer.edu.
DISCLAIMER: While Palmer College of Chiropractic endeavors to bring diverse topics and viewpoints for continuing education options for Doctors of Chiropractic, the opinions of presenters do not necessarily represent the views of Palmer College.