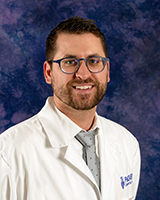 In this one-hour course, Dr. Kevin Percuoco examines chiropractic management of lumbar radiculopathy. He discusses appropriate diagnosis and current guideline recommendations, and briefly introduces classification systems and their utility in conservative management. Dr. Percuoco will also overview literature recommendations for evidenced-based management of lumbar radiculopathy and limiting long-term risk for patients.
Diagnoses

Prognostic Factors

Recurrence Rates

QUIZ
American College of Physicans Guidelines

American College of Radiology Guidelines

Pharmacologic Treatment

Non-pharmachologic Treatment

QUIZ
Classification Systems

Victim vs Culprit

Specific vs Sensitive

QUIZ
Multimodal Chiropractic Management

Evidenced-Based Interventions

Directional Preference/Centralization

QUIZ
Improper case management

Treating the Patinet

Eliciting Patient Agenda

QUIZ
Speaker(s)/Author(s)
Kevin Percuoco, D.C., Cert. MDT
CE Hours
1.00
Each module contains a video presentation and a short quiz. You must view the video prior to taking the quiz.
FOR HELP: If you have technical issues, please contact the Continuing Education Department at 1-800-452-5032 or email at continuinged@palmer.edu.
DISCLAIMER: While Palmer College of Chiropractic endeavors to bring diverse topics and viewpoints for continuing education options for Doctors of Chiropractic, the opinions of presenters do not necessarily represent the views of Palmer College.